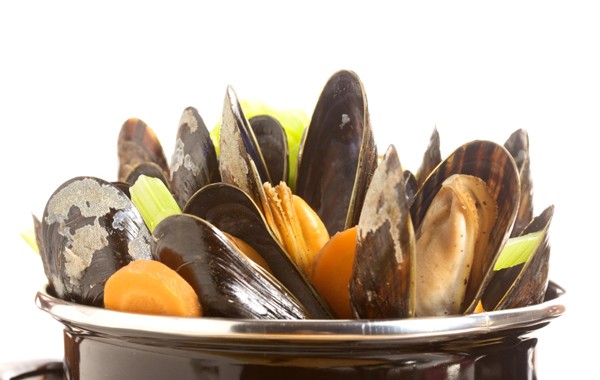 Cavatelli with mussels and beans
Cavatelli with mussels and beans
RECIPES
Cavatelli with mussels or beans is a well known and appreciated recipe in traditional Italian cuisine, especially in southern Italy. It is a rich and tasty dish, unique and complete, thanks to the beans that provide a good portion of carbohydrates and proteins and the presence of mussels. Like all traditional dishes, there are many variations for its preparation.
Ingredients for 8 people
For the beans:
500 g. of dried canelini beans
2- 3 red tomatoes
1 stalk celery
1 clove of garlic
oil to taste
salt to taste
parsley
chili
For the pasta:
500 g. of semolina flour
water c.b.
In addition
1 kg. of mussels
Procedure
First, soak the beans overnight. The next day  wash them and place them in a pot full of cold water.Let them simmer and halfway through cooking, add the garlic,oil, celery, tomatoes and keep cooking for.
Meanwhile, put the flour on a pastry board and work the dough adding the necessary water to obtain a smooth and homogeneous dough. Form some cylinders and then some pieces of about 1 cm that we will dig to give shape to the cavatello.
Meanwhile, with a small knife, open the mussels in a bowl, trying not to waste the water they contain. Add the clean mussels to the bean soup, allowing it to gain flavour for a few minutes, add a little water from the filtered mussels, season with salt if necessary and finish with a little hot pepper. Boil the cavatelli and dress them with the bean and mussel seasoning, add chopped parsley and serve.