J-MOMO is a laboratory of artisanal cooking
for the preparation of frozen fresh artisanal pasta and frozen ready meals strongly focused on the enhancement of the typical recipes of a unique territory.
All the frozen dishes proposed by J-MOMO are prepared with the passion of the good old days, following the philosophy of local cuisine dedicated to enhancing the smell and flavour of the incredients. Each recipe holds the secrets of an ancient culinary art.
Preparation, transformation of food products using its own fresh pasta, in ready meals and food preparations.
J-MOMO selects, cooks and packs more than 25 varieties of vegetables, boiled, steamed, baked and grilled, meats and fish products using only fresh products of excellent quality.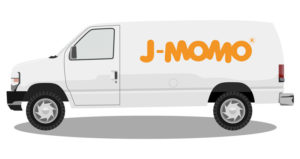 We make ready meals using our pasta and the ingredients of our territory, including meat and fish.
We produce single-portion and multi-portion products for distribution and catering.