J-MOMO's italian fresh handmade pasta and fresh frozen pasta represent a breath of fresh air in the world of Italian pasta thanks to the new colors, shapes and flavors that characterize its products.A rich variety of shapes designed to ensure J-MOMO's consumers along with professional catering companies and restaurants, a wide selection, in order to satisfy all tastes.This is because creativity plays a strong role here at J-MOMO, as we're constantly aiming to bring new dishes and new recipes to your tables.
CREATIVITY AND TRADITION GO ARM TO ARM AT J-MOMO'S LABORATORIES FOR A TIMELESS TASTE AND SAVOR
At J-MOMO's aboratories we produce sinuous and elegant pasta shapes, that wrap around the fork and that easily imbibe their sauces and condiments, thanks to their texture, porous and rough to the right point.  A pasta always al dente, which surprises for the fresh taste given by the genuineness of its raw materials but also with a sublime taste, conferred by the mastery with which it's slowly worked, with care and attention.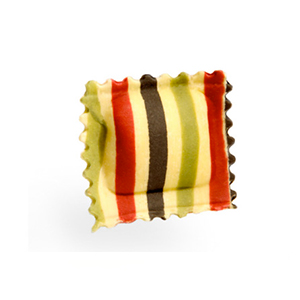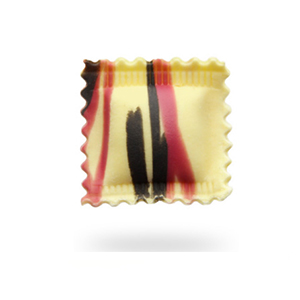 YOU CAN FIND THE COLORS OF THE EARTH AND THE TASTE OF THE ITALIAN TRADITION ONLY IN OUR MANY VARIETIES OF PASTA
The flavor of our italian fresh pasta is colored by the most genuine ingredients, it's balanced and harmonious, delicate and rich at the same time.  With the support of our team, we have created new types of pasta, tested new fillings with our chefs and played with the colors of our territory.  Our goal is to offer not the usual pasta, but a unique and original one, highly recognizable for its innovative taste and its unmistakable freshness, without giving up to the flavors deeply tied to our great culinary tradition.